short short exhibition PROJECT

OPEN THE DOOR Vol,2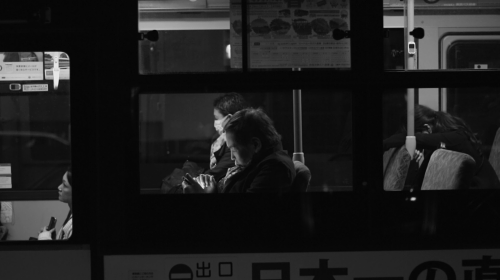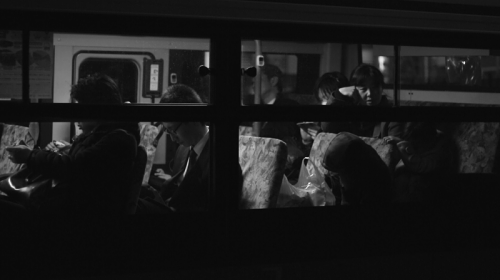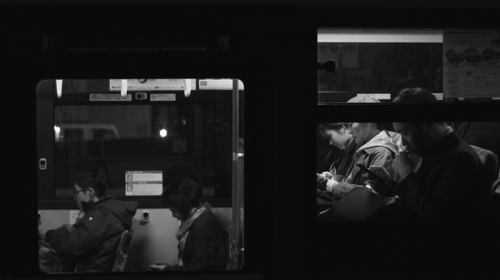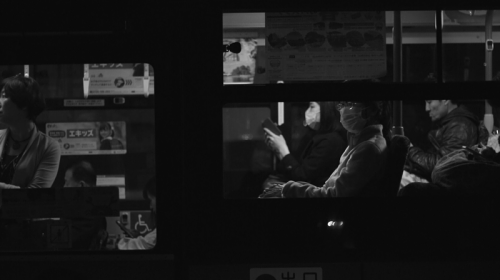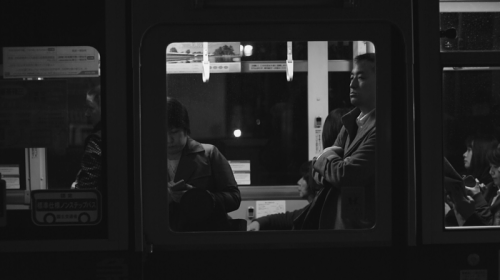 ,http://gdata.youtube.com/feeds/api/videos/RnKuYst1a_0,,{"playerWidth":"500","useCustom":true,"autoPlay":false,"autoLoop":false,"autoNext":false,"quality":"default","qualityName":"自動"}




リチャード・ウィリアムズ "NORIBA"

日時:2017年 9月16日(土)、17日(日) 12:00-20:00  【2日間のみ】
レセプション:9月16日(土) 17:00-20:00
会場:ギャラリアンアスカヤマ
企画:イオリプロダクション

OPEN THE DOOR vol,2

加速度的に拡大するグローバル社会で、その歪みが何処かしこに顕在化される激動の時代。このたび、イオリプロダクション企画 『OPEN THE DOOR』 が始まります。『OPEN THE DOOR』 即ち 『闥を排す』。本企画は、ギャラリストと表現者双方が意図的、且つ恣意的にギャラリーの門を左右に開くことで多様な創造活動の可能性を見いだす場として機能させることを目指します。

第2弾は、9月16日(土)、17日(日)と、ギャラリアンアスカヤマを会場に美術家:リチャードウィリアムズによる展覧会 『NORIBA』 を開催いたします。本展はBusSpotシリーズの絵画作品と、それに関連性がある初発表映像作品とで構成されます。

アーティスト・コメント
『NORIBA』 はシリーズ絵画作品 『バス・ペインティング』 と同様に、東京の街角で日常に見れるバスの通勤風景をモチーフにした映像作品です。都市における世界共通の景観。私が知る日常を絵画的に切り取り撮影することで、その映像内に、ある種のストーリー性が生まれます。そのストーリー性を帯びた作品から、都市と人々、そこに存在する私たち自身とコミュニティーとの普段は見えない結びつきに気付き、感じていただきたいです。


short short exhibition PROJECT
OPEN THE DOOR Vol,2

▷ TITLE: Richard Williams " NORIBA "
▷ DATES: Sep 16(Sat) – 17(Sun) 12-8PM 【only two days】
▷ RECEPTION: sep 16. 5-8pm
▷ LOCATION: GALLERYAN ASUKAYMA
▷ ORGANIZER: iori producution

As part of the PROJECT "OPEN THE DOOR" vol 2, iori production is pleased to present an exhibition "NORIBA" of new work by Richard Williams at GALLERYAN ASUKAYAMA, for only two days, Sep 16 to Sep 17. Richard William is a Tokyo based artist who has worked primarily in painting over the last decade. This exhibition showcases new video work in addition to his continuing series of bus paintings.

Today's world of big economic story.  Is it the supposed of neoliberalism or liberalism means that nowadays force nationalists into ever more precarious circumstances? What is contemporary art, The definition of art has changed throughout age.Art is subjective, and implode the orders of reality and representation. Released a new art project this autumn as the "OPEN THE DOOR" iori PROJECT.

Message From the artist
The video work Noriba continues my ongoing body of work on Tokyo bus commuters. As with the bus paintings the video slows down the usual fleeting images of the strangers and fellow Tokyoites that we pass by everyday and with whom we share the communal yet dislocated public spaces in the city.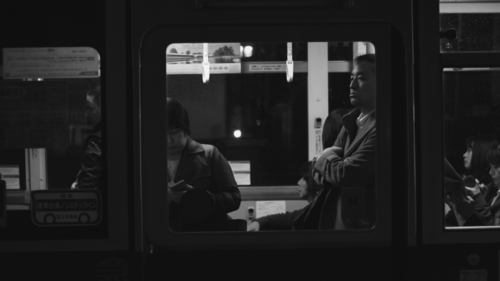 BIO
Education
B.A. Honours. First Class. Art and Design with Philosophy. University of Northampton.

Solo Exhibitions
2015 Bus Paintings, KOMAGOME1-14cas, Tokyo
2012 Highway, Shibamata 485, Tokyo
2007 Geikoten, Rainbow Kitchen, Tokyo
2007 Yanaka Bossa, Tokyo

Group Exhibitions
2015 International art circle, EM Gallery, Tokyo
2014 When two nights meet, Yamagoya, Tokyo
2007 Space Q, Tokyo



mail : info@ioriproduction.com